Travel Date:
Sunday, 4th October 2015
Good morning Bintan! Hubby and I started our day with a photo walk along the beach. It was a good photo-op for both of us because most of the guests were still asleep, or perhaps they're taking their breakfast. What a delightful time to see my partner, my sole wanderer taking his time capturing those quite moments on the shore. I realized how much I missed traveling with him and exploring new places. We savored the warmth of the sun, the sea breeze, the empty benches as well as observing a couple of resort attendants cleaning the beach.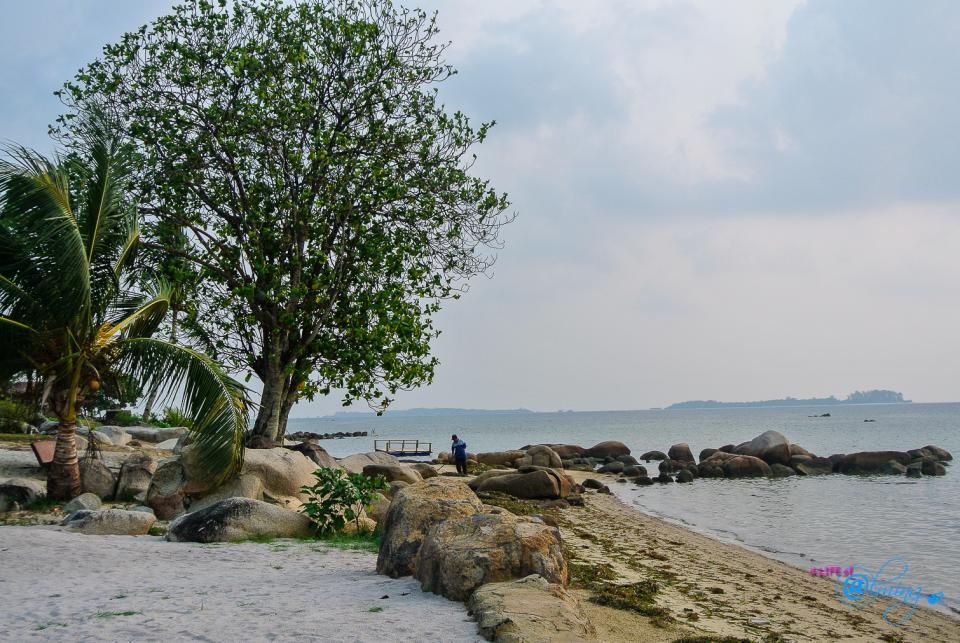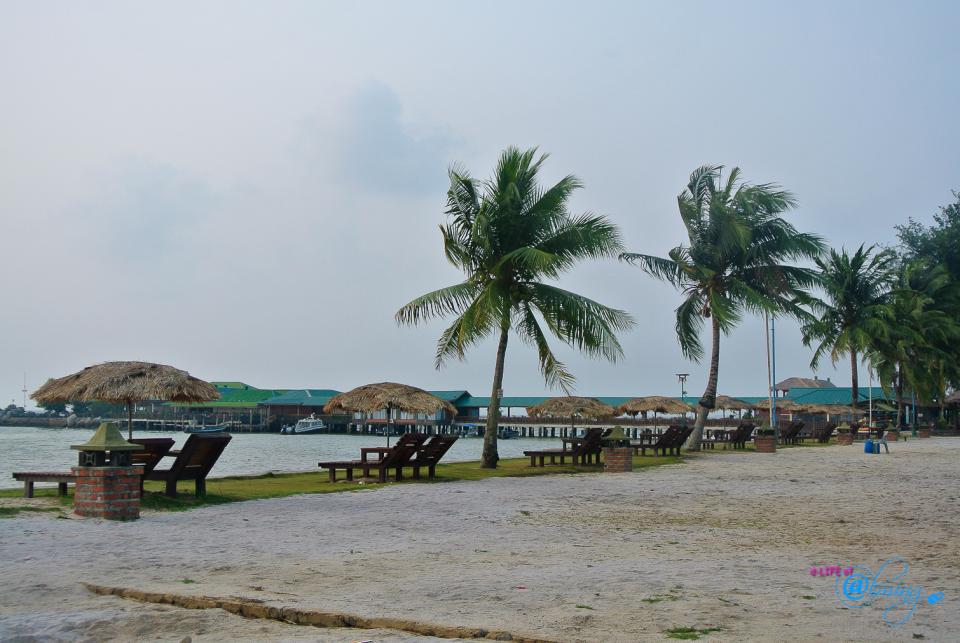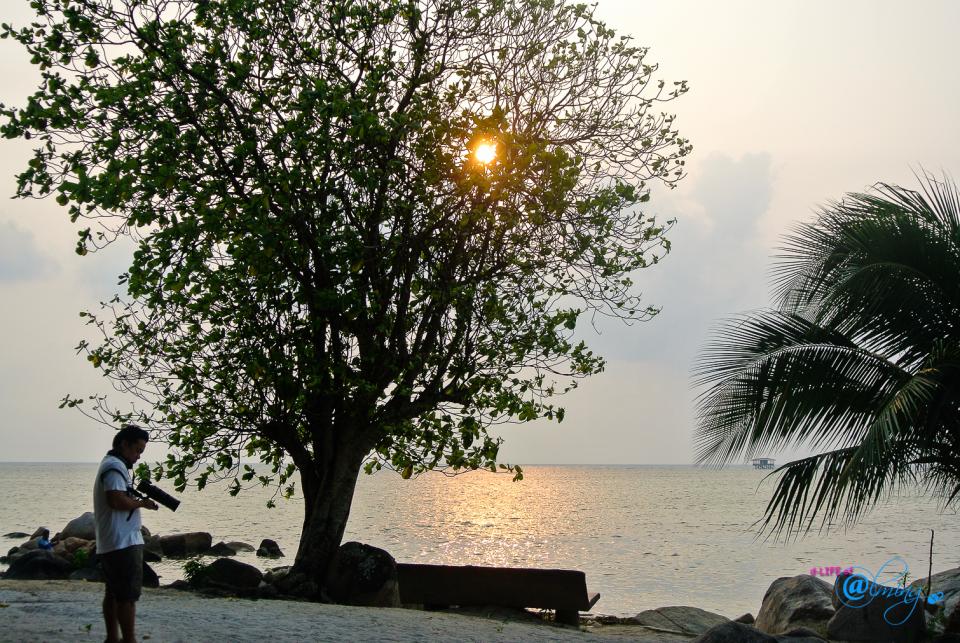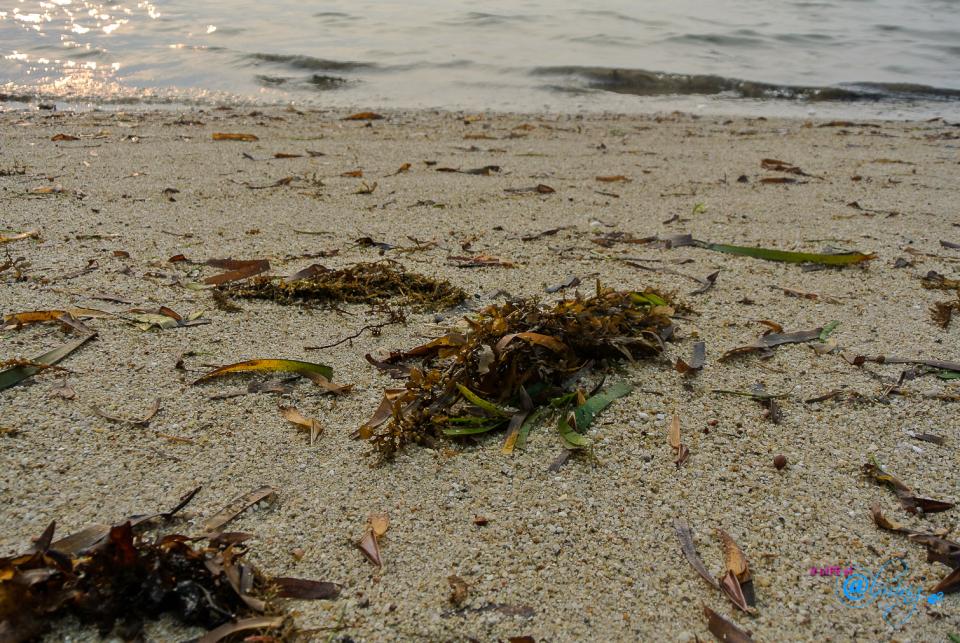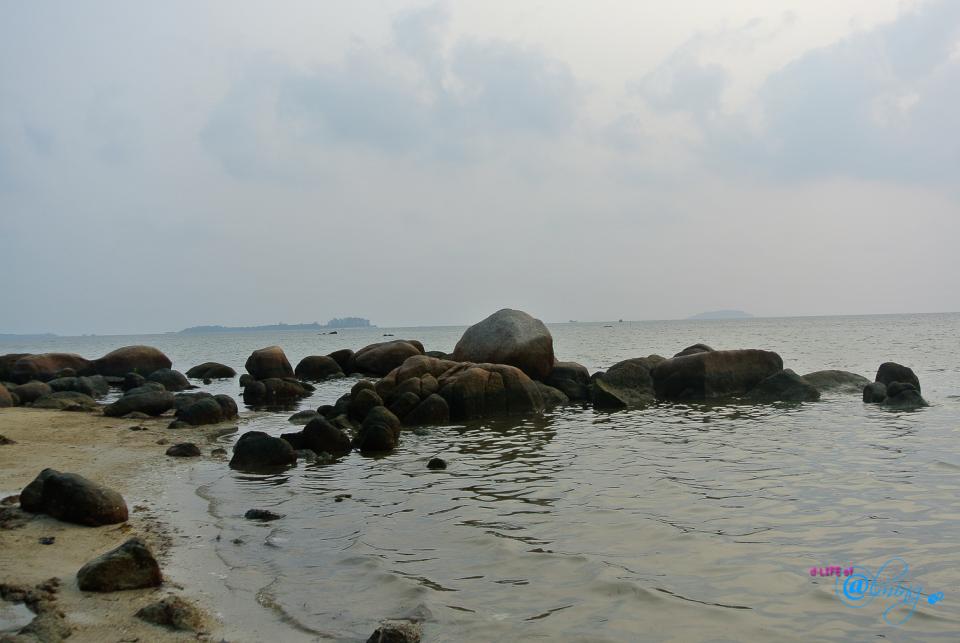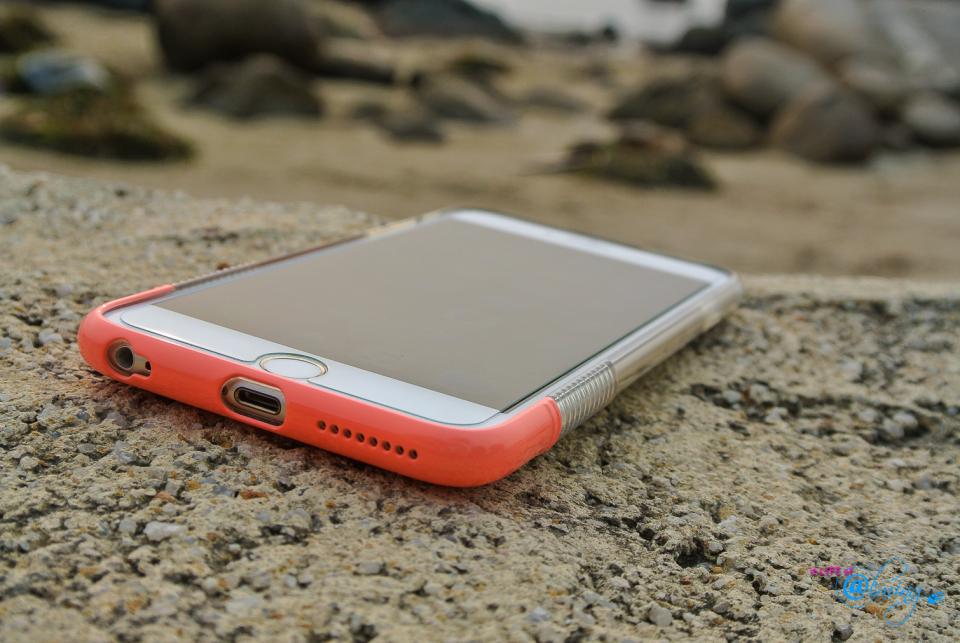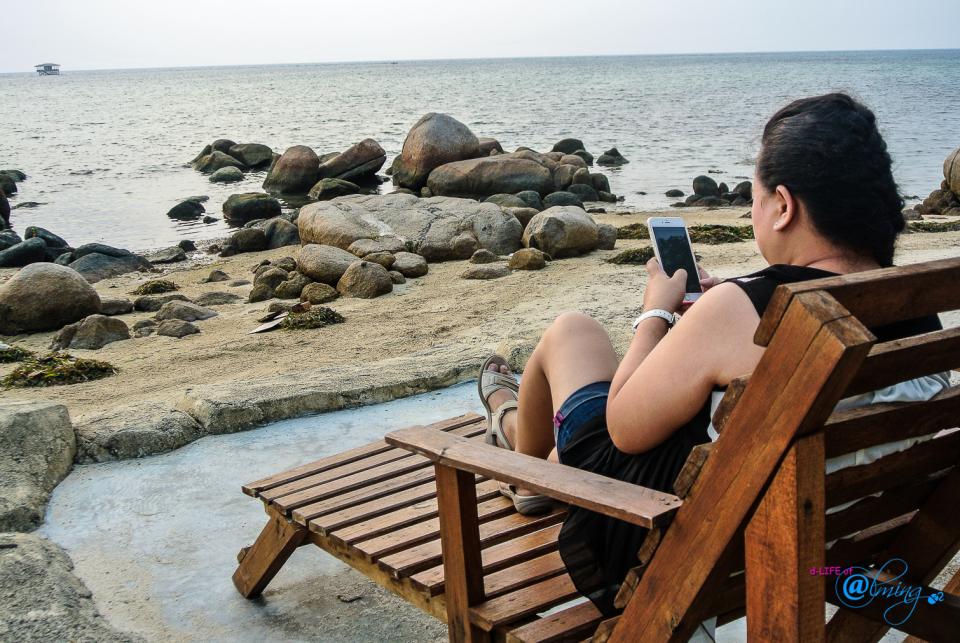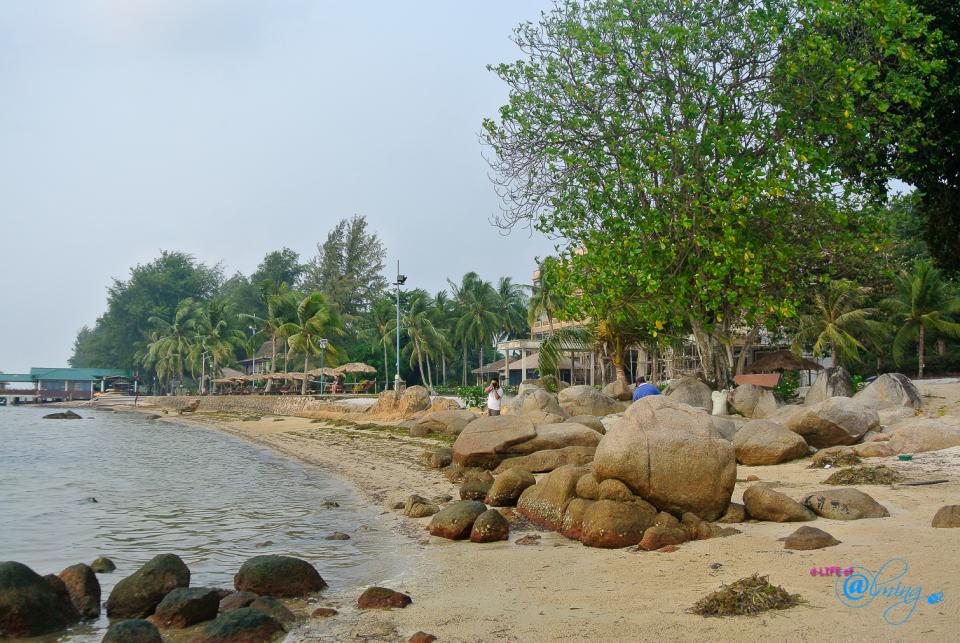 Later, we went to Asiana Restaurant to have our breakfast. It was in buffet style and the food prepared were mostly in traditional Indonesian breakfast. While waiting for our cousins, I took a cup of local coffee from beverage area. It was kind of strong coffee so I had to put a sachet of milk on it. As I was looking into the dishes in front of me, I saw prepared egg omelet and fried eggs at the rear end of the restaurant. I choose the egg omelet then picked a couple of chicken sausages at the center. I was looking for some bread, but I could not find it so I just get some fried rice. On the same rear end, I found newly cooked deep fried stuff and took some of it. Then later I when I tasted it was sweet potatoes covered with flour and egg mixture. I found some desserts, it tasted like sweet rice, coconut cake.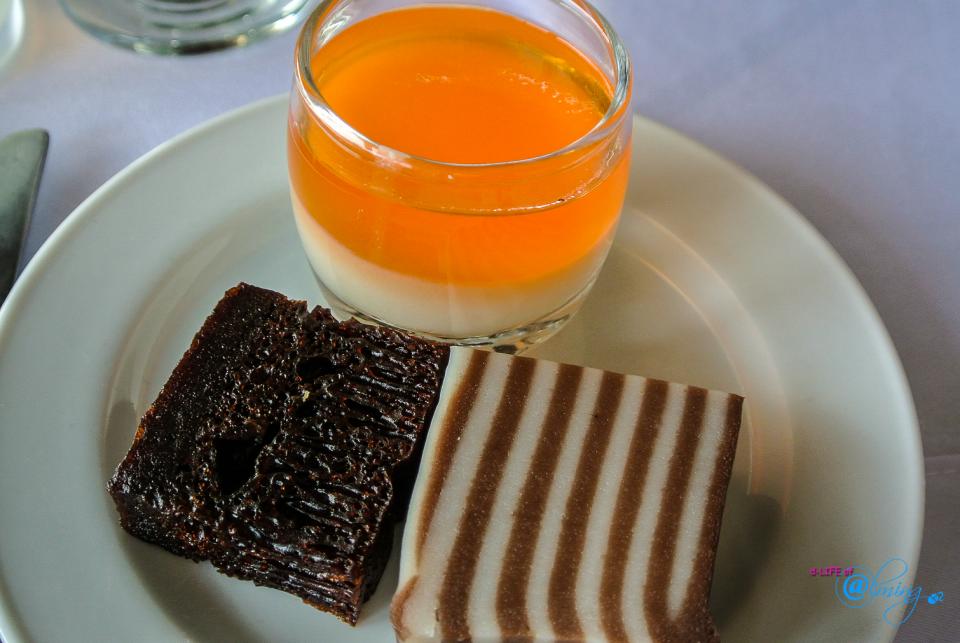 We still have two activity vouchers left, so after breakfast we took the 30-minute bicycle ride around the resort. While me and my cousins cycling for two rounds, hubby was doing his photo walk.
At 9:30 am, it was time for my cousins to go kayaking. Hubby and I just stayed in a shared area near the resort's spa/massage house. We spent the rest of our time, getting an ice cream and keepsakes at the resort's convenience store/souvenir shop. We headed back to pack our stuff, check out at around 11:30 am and to get ready for our pick-up time at around 12:00 noon.
Arrived at the town area around 1:00 pm (local time) and we alighted outside the Ferry terminal. We met up with our driver named Feri (I hope I got his name right) to do our optional city tour. A day before we pre-arranged with the travel agent that we would like to rent out a 7-seater car where we can tour around the city that costs around $15.00 an hour. We had 3 hours free time before our departure at 5:00 pm. The driver informed us if we want to go straight away to a Catholic church, but we're all hungry. So our first stop was to a seafood restaurant called Restoran Sei Enam, a recommended dining place for seafood lovers. This time, we asked the waitress if we could customize it like it should be without chilies on all our dishes. We had a pleasant, satisfying and yummy lunch at the restaurant where we enjoyed the fish soup with vegetables, steamed crabs and cereal prawns. My drink was awesome, the freshly made soursop juice! A sip of it brought me back to my childhood. Shhh..., I wasn't able to resist it, and I had to order another round of the soursop juice.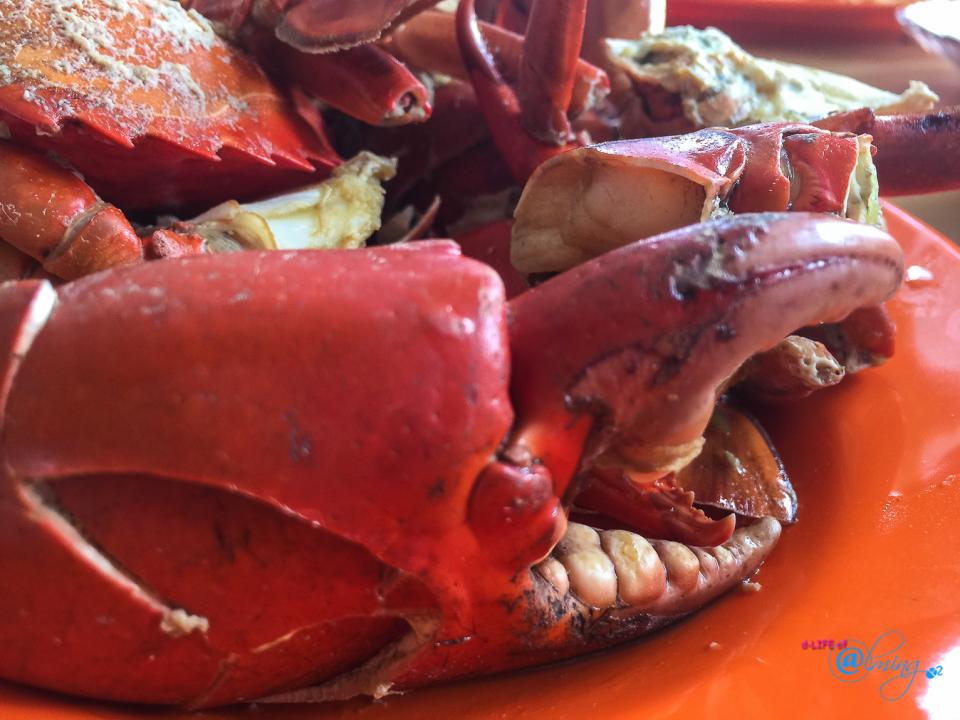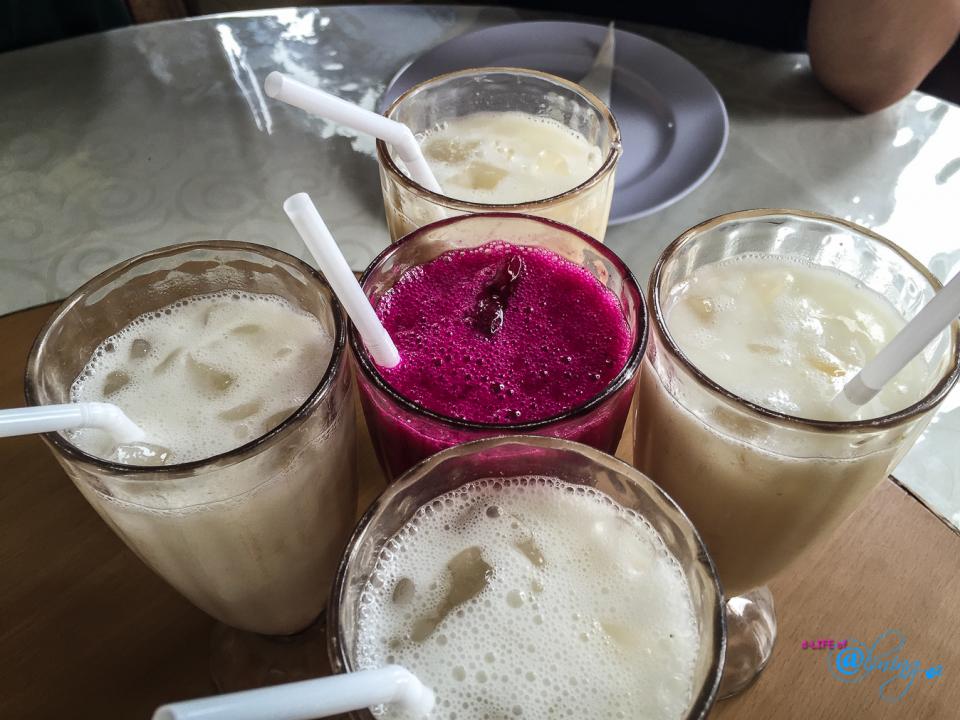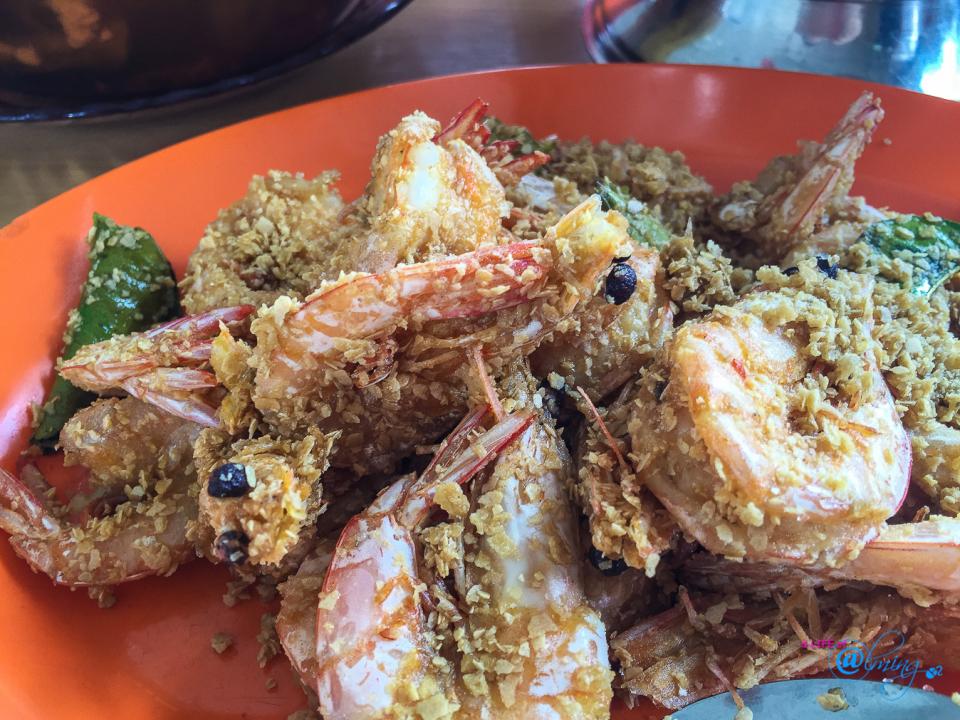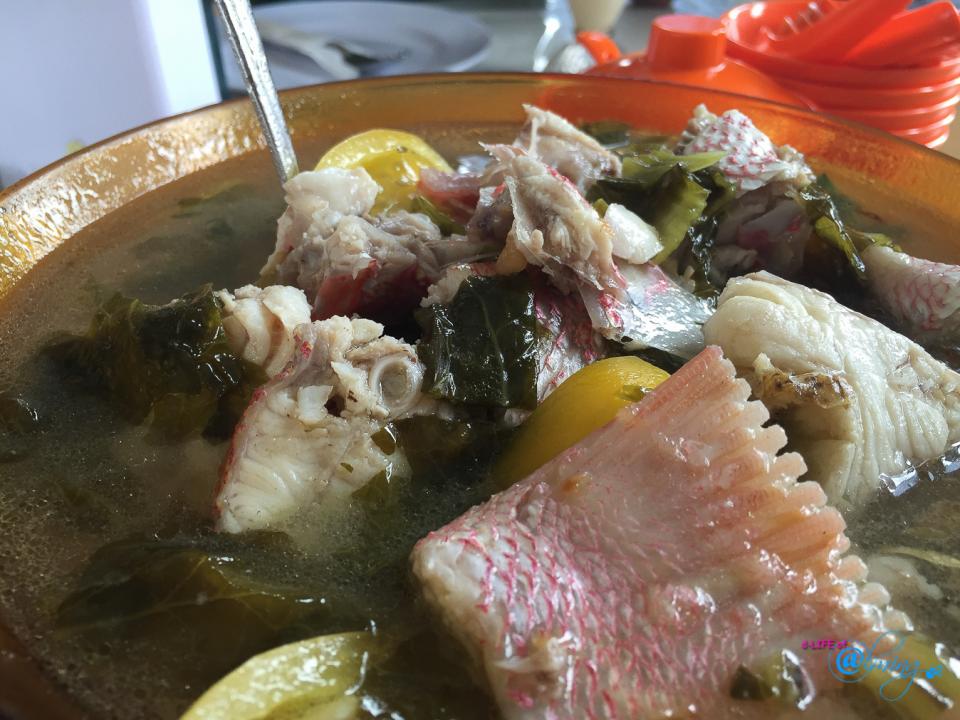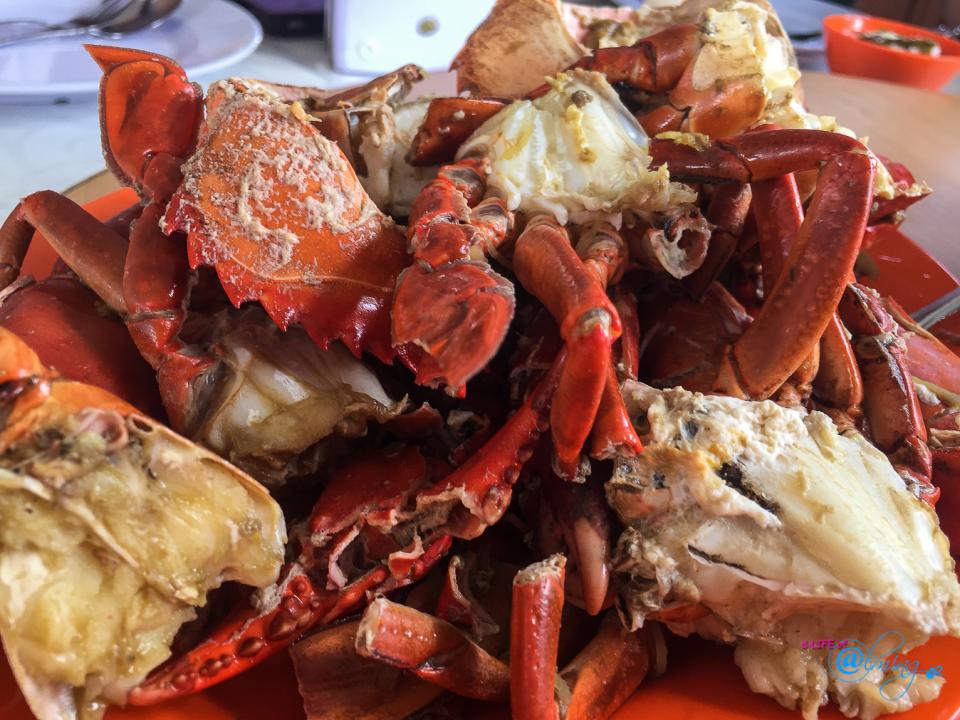 Our next stop is to visit a Catholic church. It's always my belief whenever I traveled and went to a new place; I tried to arrange if I can visit a Church to pray, give thanks, ask guidance and protection all throughout our journey. We went to a church that is on the hill, but it had been closed when we got there. We were supposed to go there first while it was still opened, but we missed it. So the driver drove us to another church -- St. Mary Immaculate Church. Unfortunately, the church's main door is closed, so we stayed outside at the Grotto to light a candle and offered prayers to Mother Mary. I was not able to take pictures of the church's exterior but I found an archive article from a blogsite of Petrus Marulak Sitohang talking about celebrating the 75th anniversary of the church dated Nov. 22, 2007. I would like to thank the owner of the said blogsite for these pictures.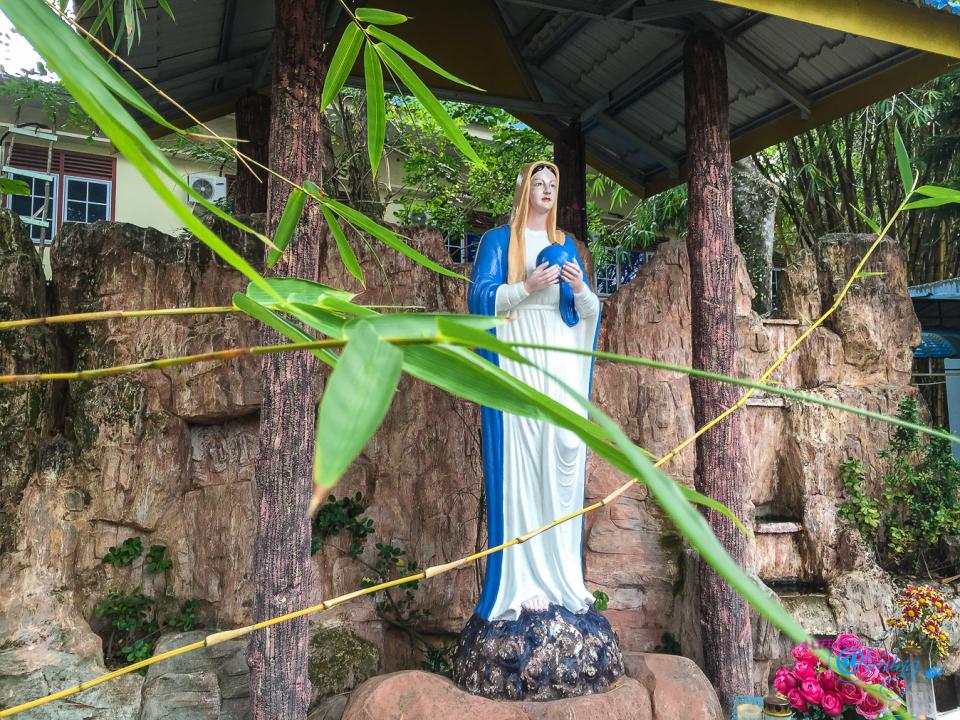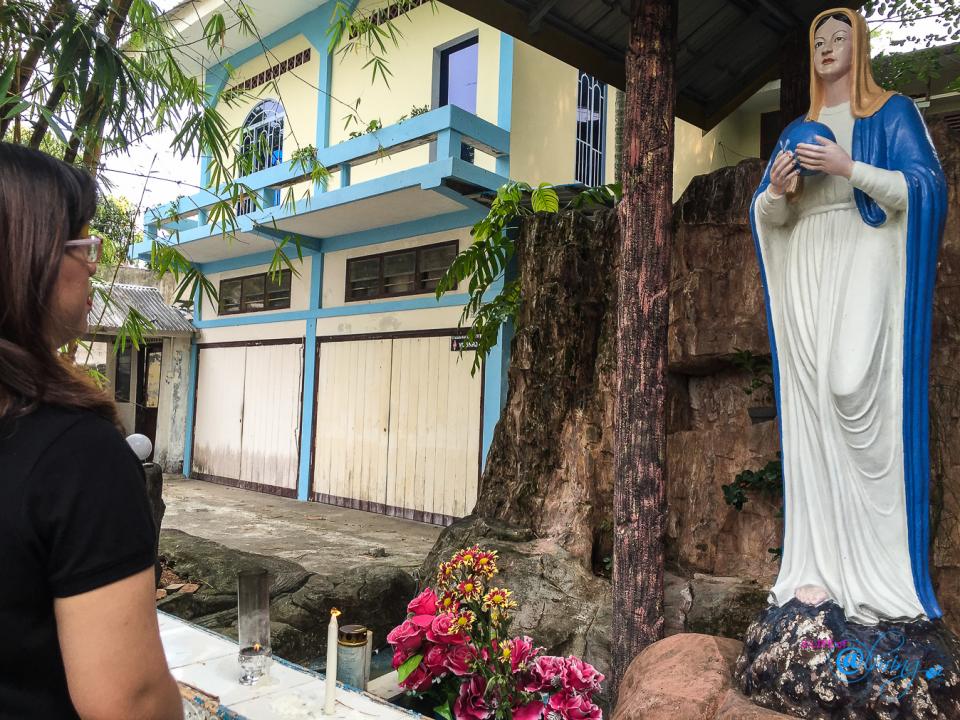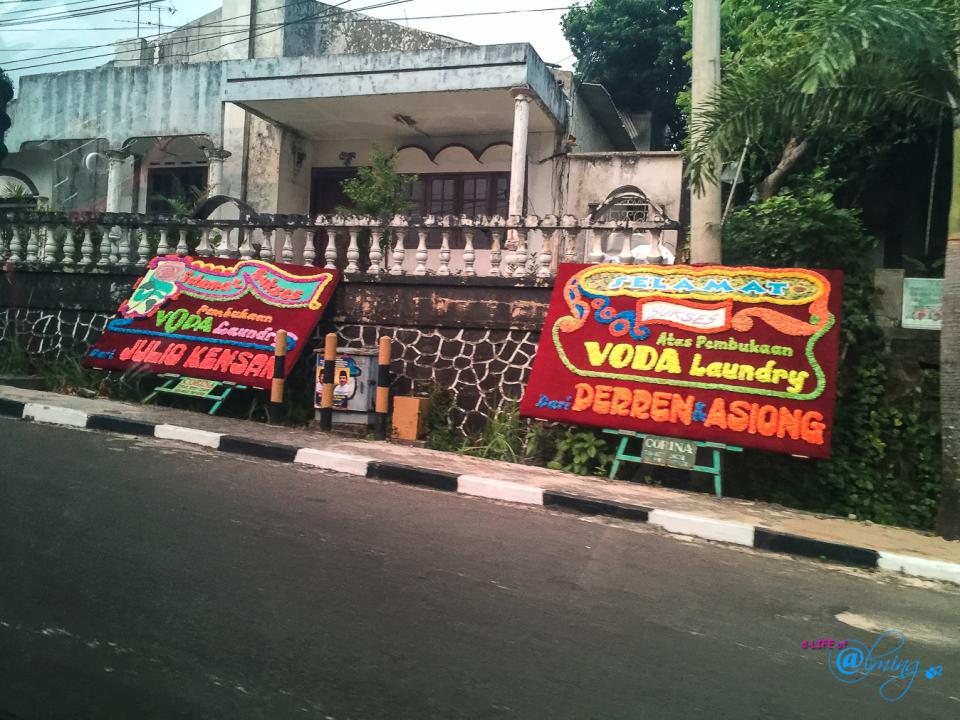 Noticed some billboards made of colorful paper flowers displayed along the sidewalk, so I asked our driver what was that for. He said it was a banner that you could rent out for a couple of days used to congratulate a person or organization such as birthdays, anniversary, or weddings. Red board means to celebrate happy times while black mean someone died. Aside from a lot of motorcycles around the city, they also have minivans used as the public transportation to go around.
Then we went to their local market but there was nothing much to see and to shop. Later, I've learned that most of the market stores are closed every Sunday after lunch. We still have an hour, so my cousins suggested to spend our remaining time strolling through the mall, and we stayed there until 4:30 pm.
Time to go to Sri Bintan Pura Ferry Terminal and we met Merry. She handed over to us our boarding passes, terminal fee tickets and a box of pre-ordered famous delicacy Kueh Lapis and different kinds of Krupuk (krupek in Philippines).
Arrived at Tanah Merah Ferry Terminal at around 08:00 pm and safely arrived home at around 09:00 pm bringing some goodies and memories from our weekend getaway in Bintan.
Churches
St. Mary Immaculate Church
Tanjung Pinang City, Riau Islands, Indonesia
Shopping Mall
Ramayana Mall
Kampung Baru, West Tanjungpinang, Tanjung Pinang City
Riau Islands 29112, Indonesia
Restaurant / Cafe
Restoran Sei Enam
Jl. Usman Harun No. 31
Tanjung Pinang, Riau Islands, Indonesia
Transportations
Tanah Merah Ferry Terminal
50 Tanah Merah Ferry Rd, Singapore
Website: http://www.singaporecruise.com.sg
Sri Bintan Pura Ferry Terminal
Tanjung Pinang, Bintan, Indonesia