Travel Date:
Sunday, 29th July 2012
Precious Moment's Park offers beauty and serenity. The grounds are decorated with lovely gardens, amazing statuary and beautiful fountains.A lot of people chose this location as a venue for their weddings. They found this theme-park charming and romantic to celebrate their most unforgettable event of their lives and a place for the guests to cherish for a lifetime.
I like the walkway with those lovely shaded trees on both sides that led us to the Chapel and those statues placed perfectly there. It felt like the angels are welcoming us and something exciting is waiting for us. These statues of angels are called The Avenue of Angels. At the Avenue's fountain, my niece threw a coin and made a wish. I wondered what her wish was.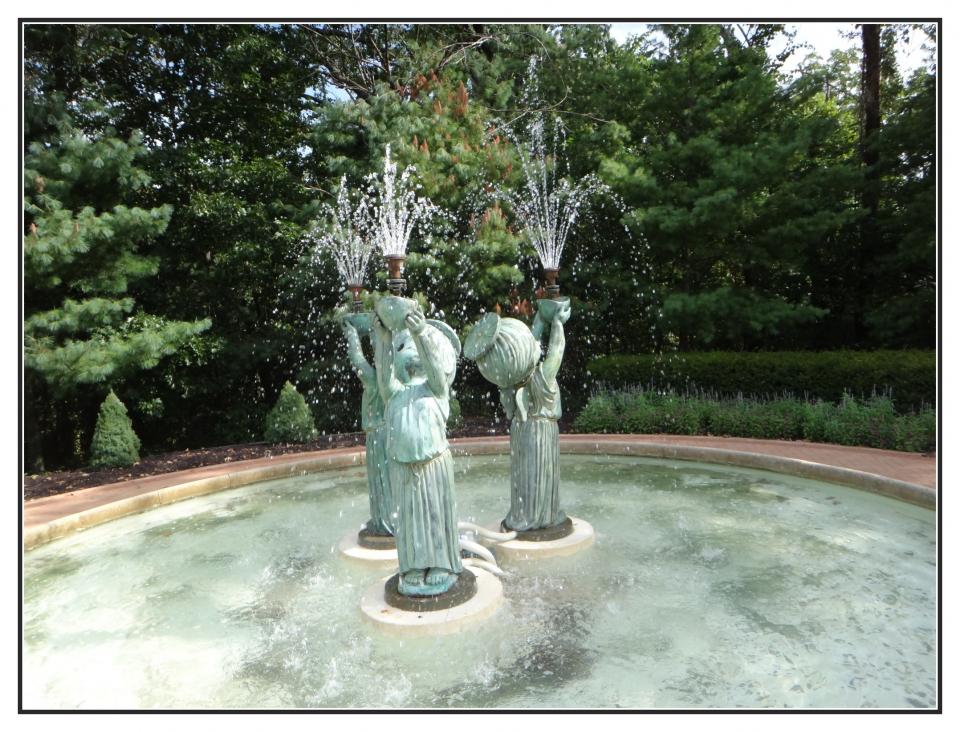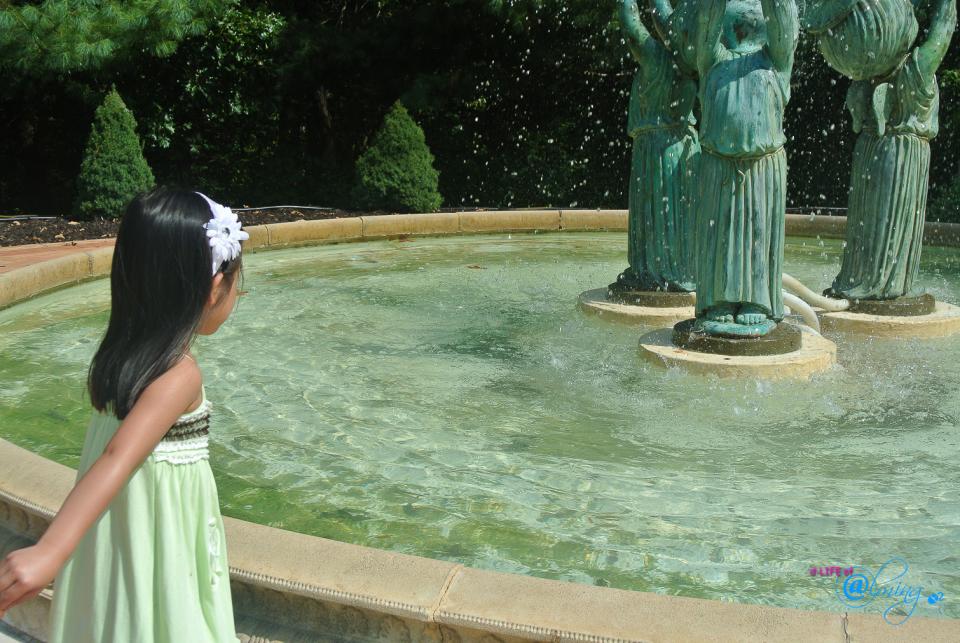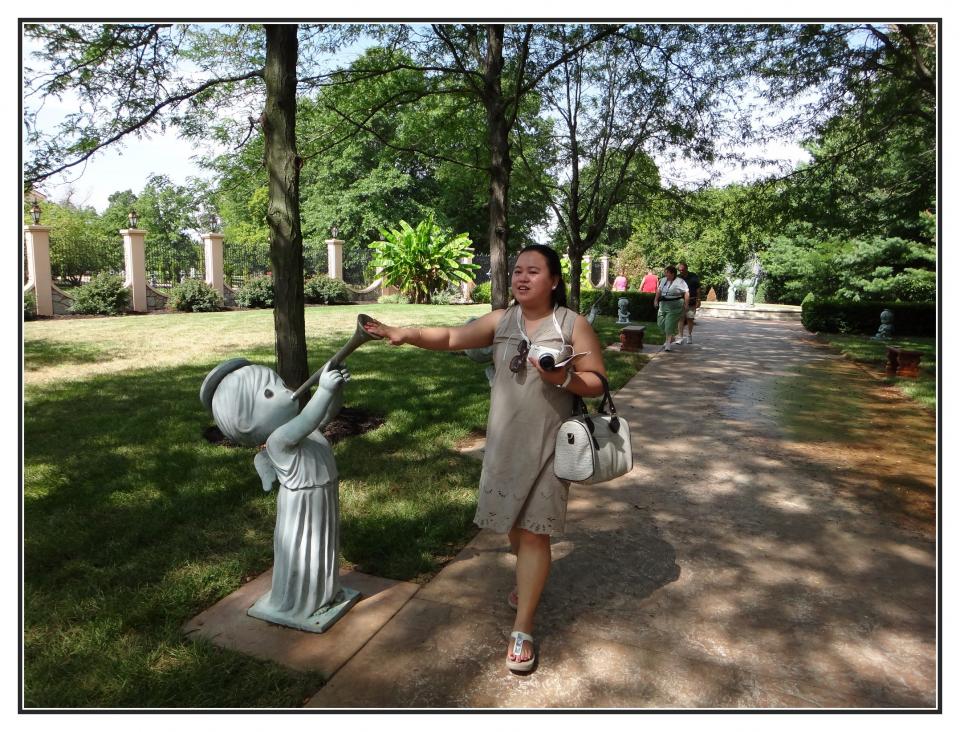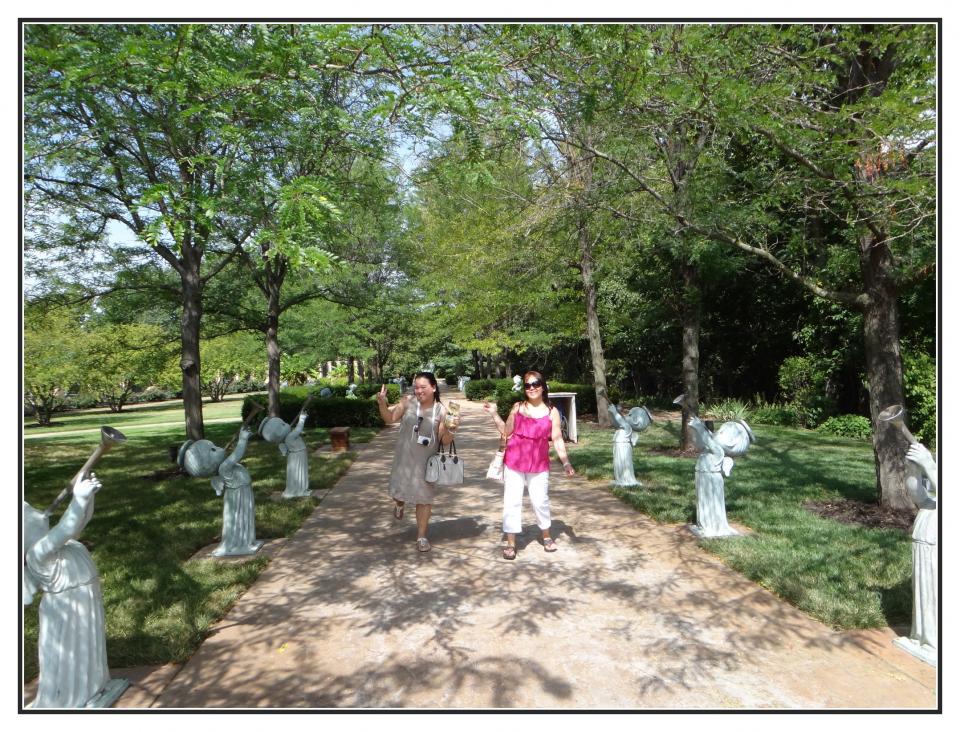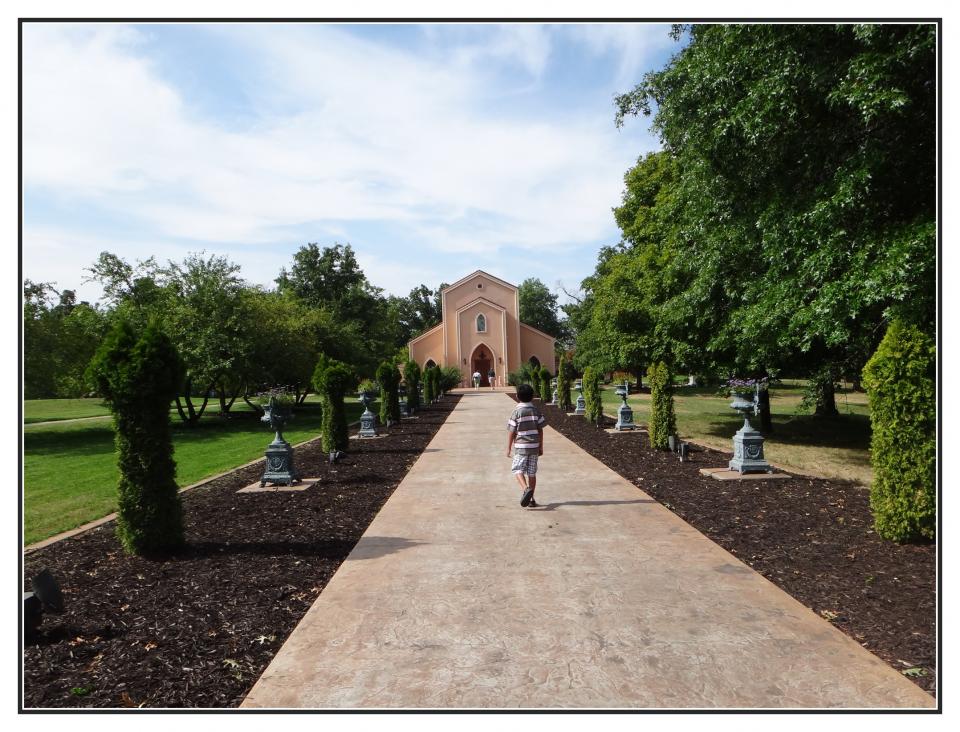 At the park, we found a cave near the east side of the Chapel. An angel statue is sitting with a sign, "He is not here for He is risen". Later I learned that there were natural caves discovered by Sam Butcher when he was starting to build the park. The cave was estimated to have a length of more than a mile beneath the ground and he found not safe to enter. So he purposely put the statue there at the mouth of the cave to prevent people from entering.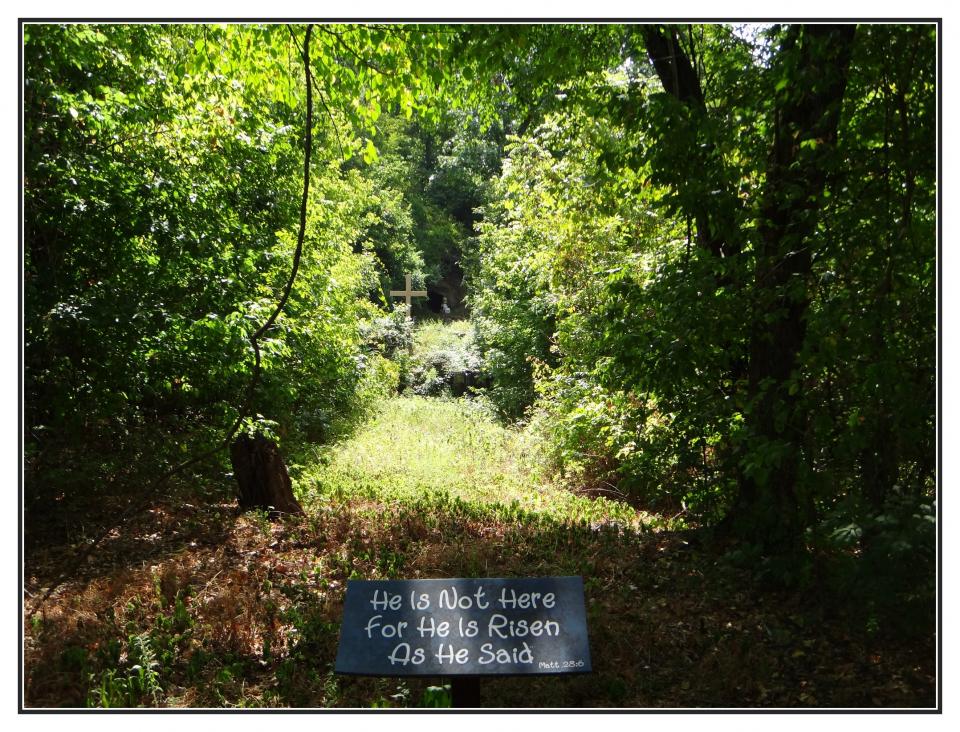 The Chapel is surrounded by wonderful statuary, walkways, gardens, and plagues. Sam Butcher did an astonishing job to make it as meaningful as the Chapel. One garden of must-see spots around the park grounds is Mr. Webb's Garden, in memory of his neighbor who devoted his life to building bird houses for bluebirds. To honor his friend he created the beautiful stained glass "bird windows" that faces the garden.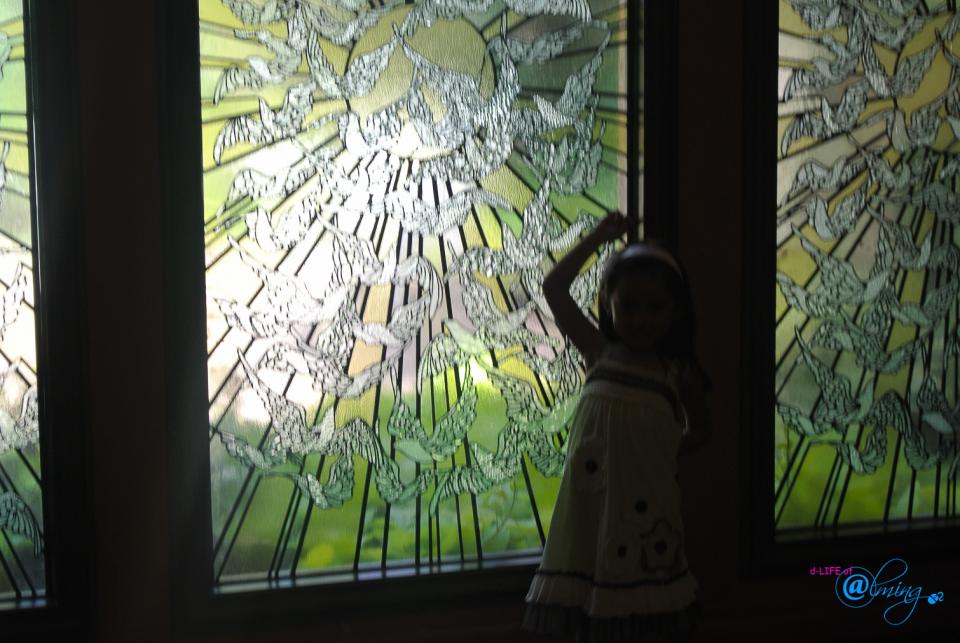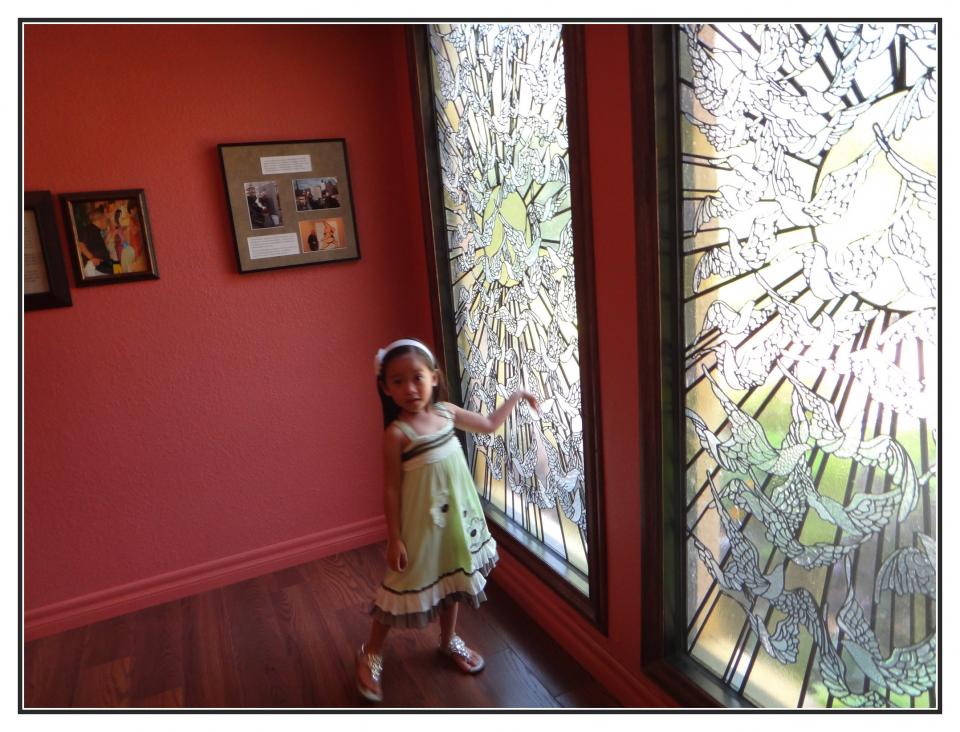 Another special area in the Chapel grounds is the memorial statue of Sam's son Philip who died as an adult in an automobile accident in 1990 and the garden for Grandma and Grandpa Cooper.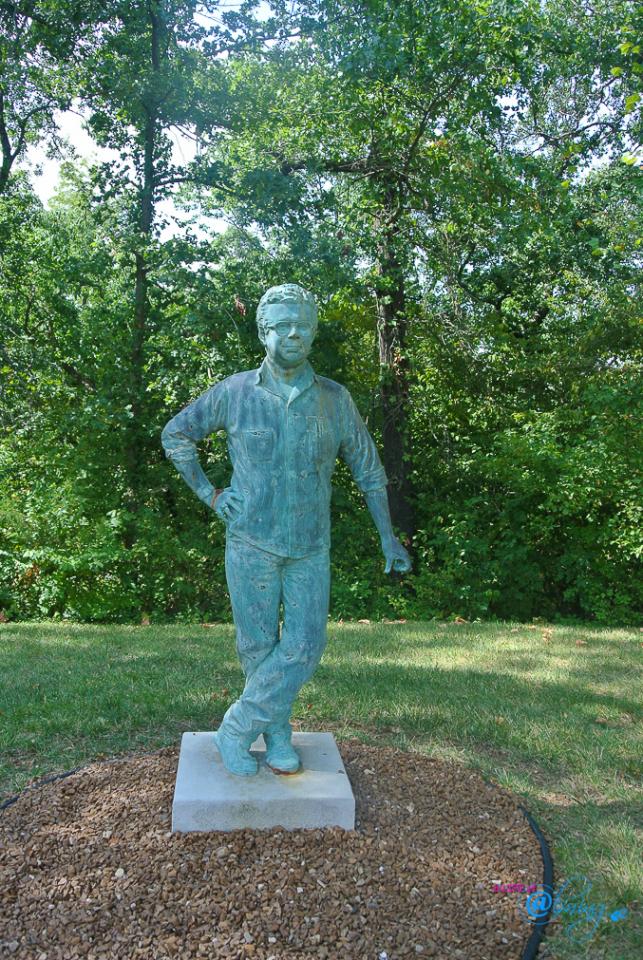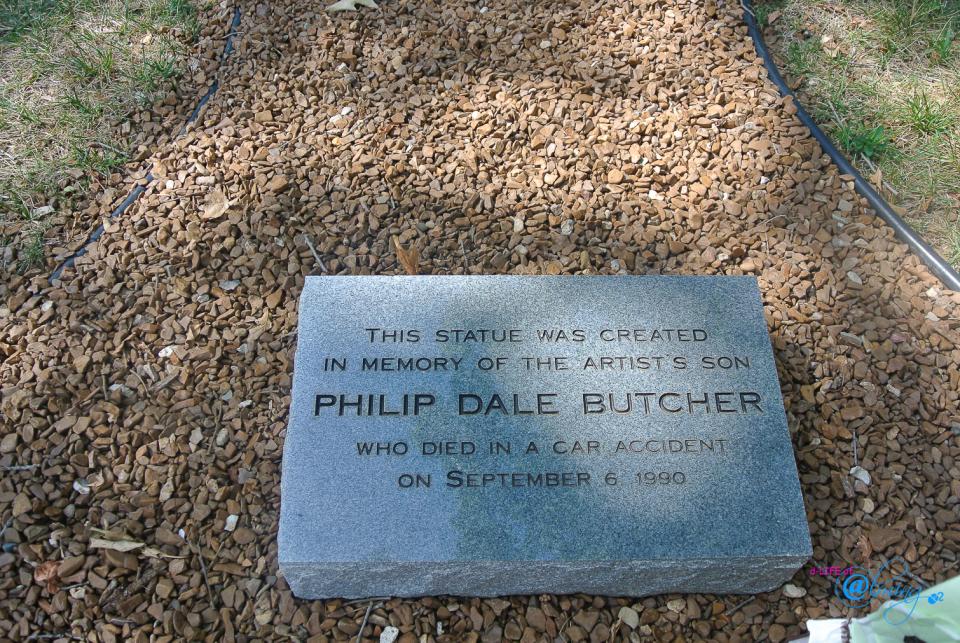 We also took some pictures overlooking the Grandfather's island where you'll see a castle built at the center of the creek for Sam's grandchildren.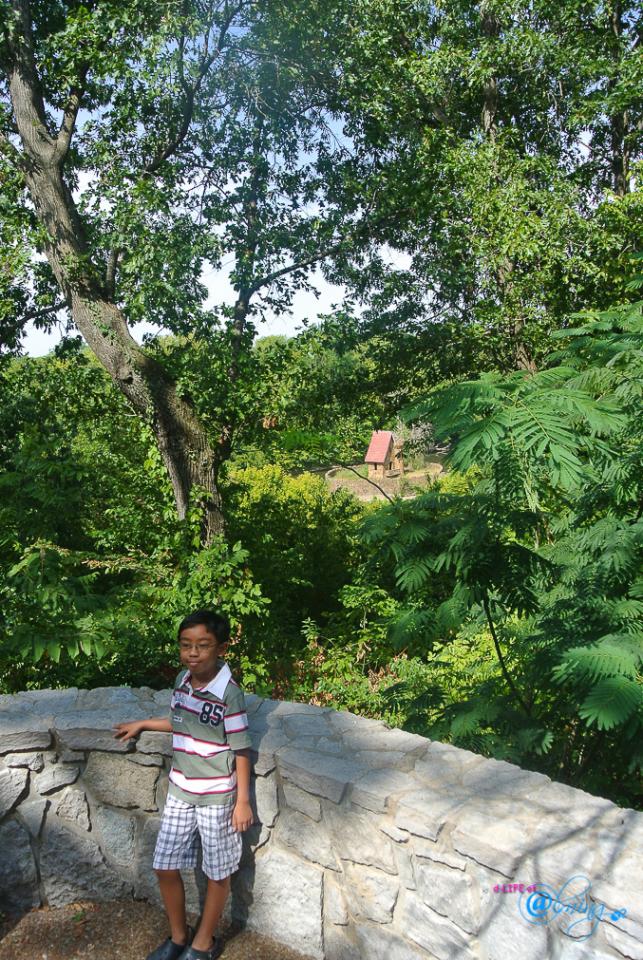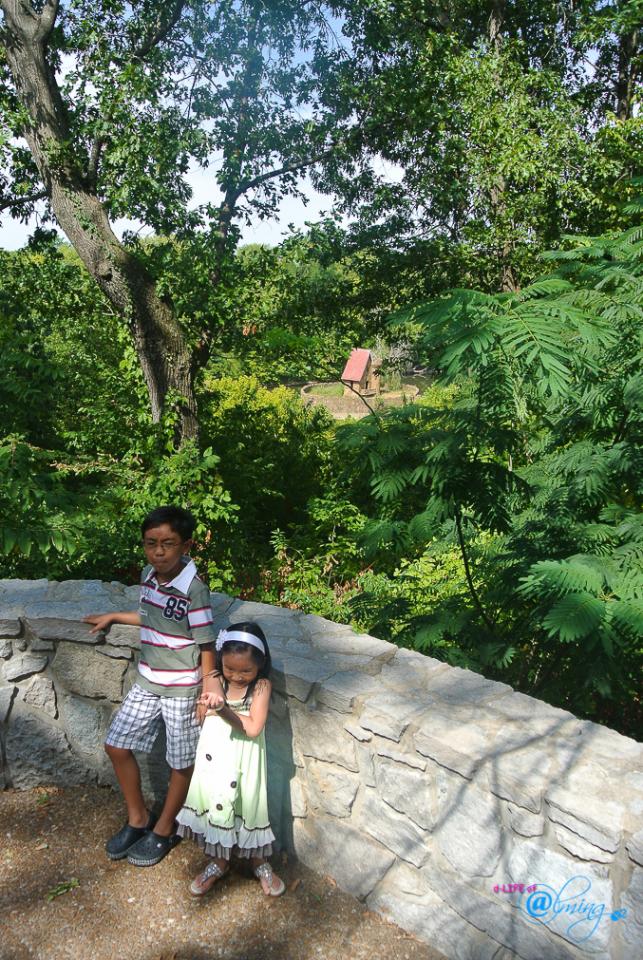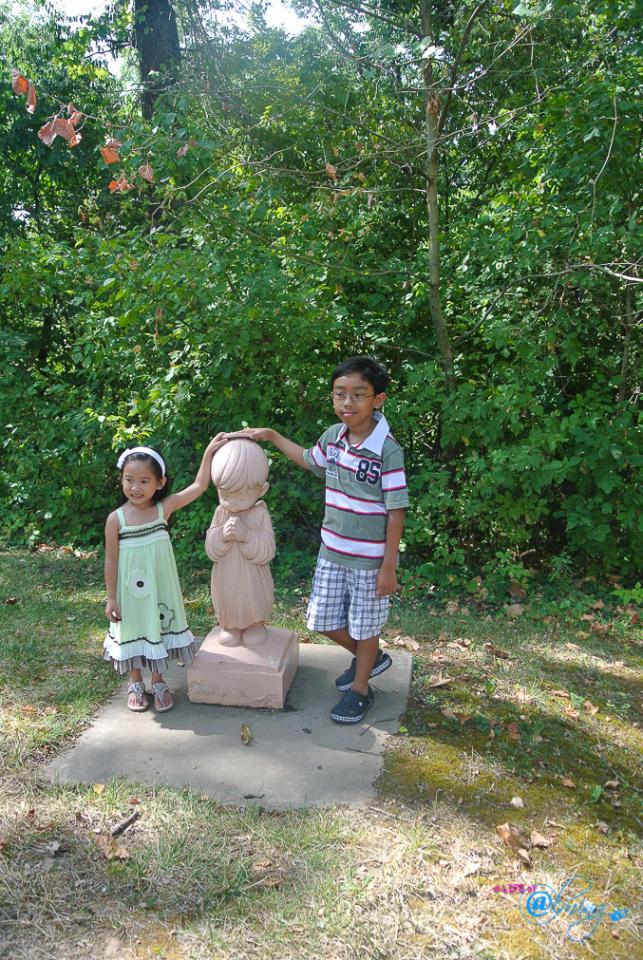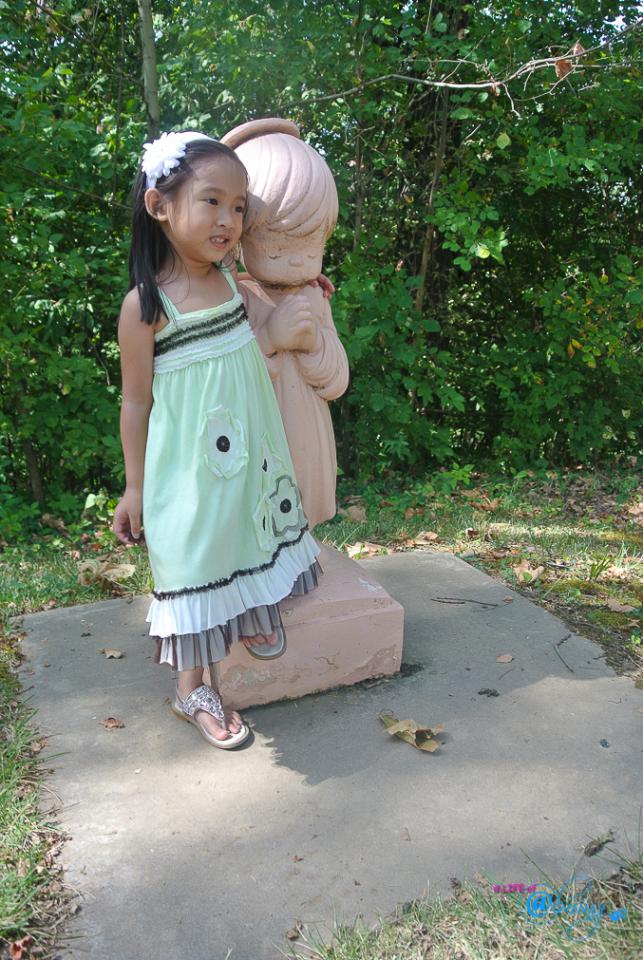 There were some benches in some of the gardens, carefully thought to provide a serene and inspiring setting while the visitors are appreciating and reflecting with nature.
Sam Butcher's exact words of invitation: "We hope that after you stroll among the artistic and natural splendor of the Chapel you will leave with a greater appreciation of God's gifts, and we hope you will return again soon to share the beauty and the majesty of this pastoral garden setting."
It was indeed a peaceful retreat and a very special place for everyone. Follow the next article which shows more of Sam Butcher's artworks inside the Chapel.