Travel Date:
Sunday, 29th July 2012
Precious Moments Park and Chapel in Carthage, Missouri - the mecca of the PM collectors and a haven to visitors who are looking for a quiet place of beauty and inspiration. Sam Butcher started creating this project on 1985 and over the years he completed the creation of 82 original Precious Moments murals and 30 beautifully crafted stained glass windows. It was opened for the public on June 1989. When I visited the place, I thought it would be just the usual themed-park but I left with so much joy and inspiration. Since then I have considered this sanctuary as one of my favorite places.
On July 2012 as part of our trial long drive from Chicago. I never thought I would be able to visit this place. It was a dream come true for me.
As we drove along the street going to Chapel Road, the first thing I saw was a boy on the billboard, with a halo on his head, showing his right wing, wearing blue and distinctive teary eyes with a sign that says "Turn Here Then 2 Miles." Few minutes after, we were greeted with a big sign, "Welcome To Precious Moments We're So Glad You're Here!". And I said to myself, "I am even more excited and more happy to be here!".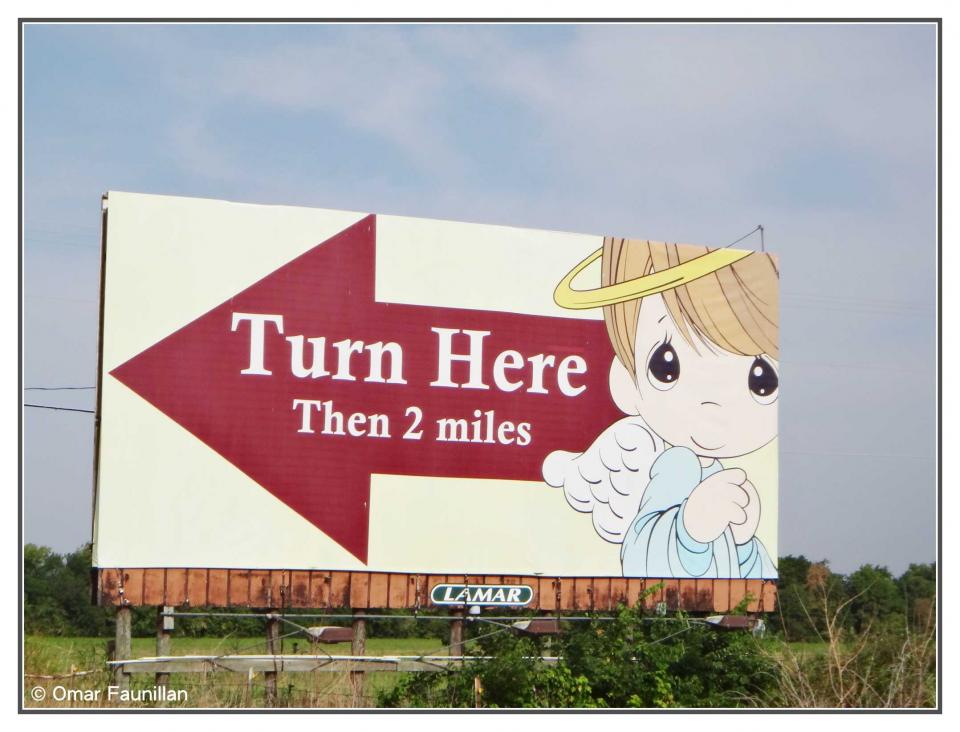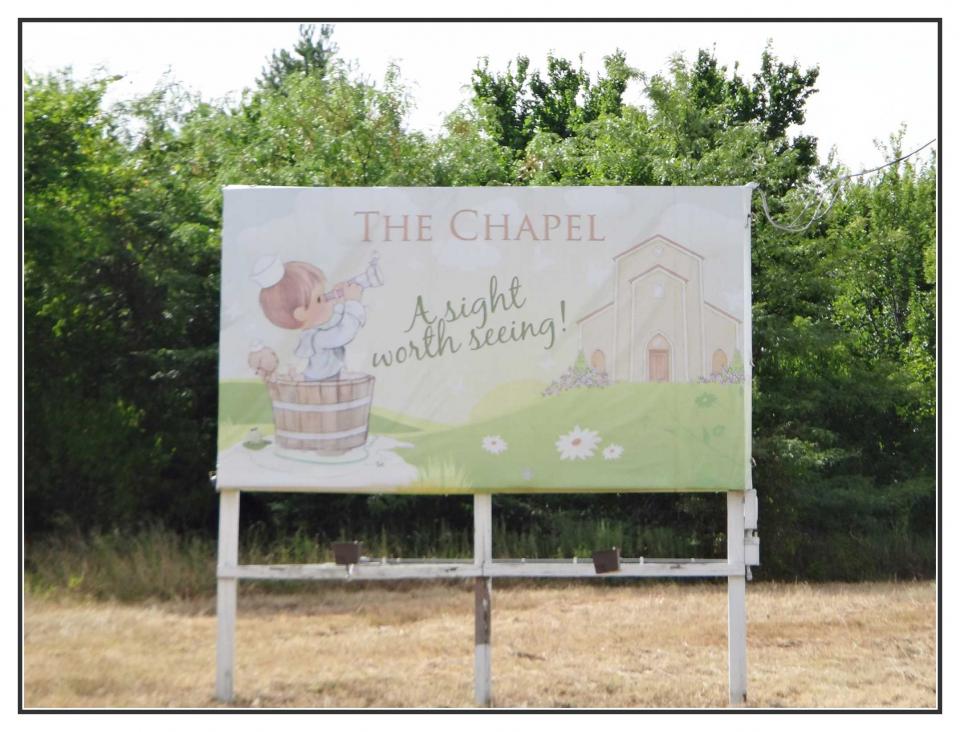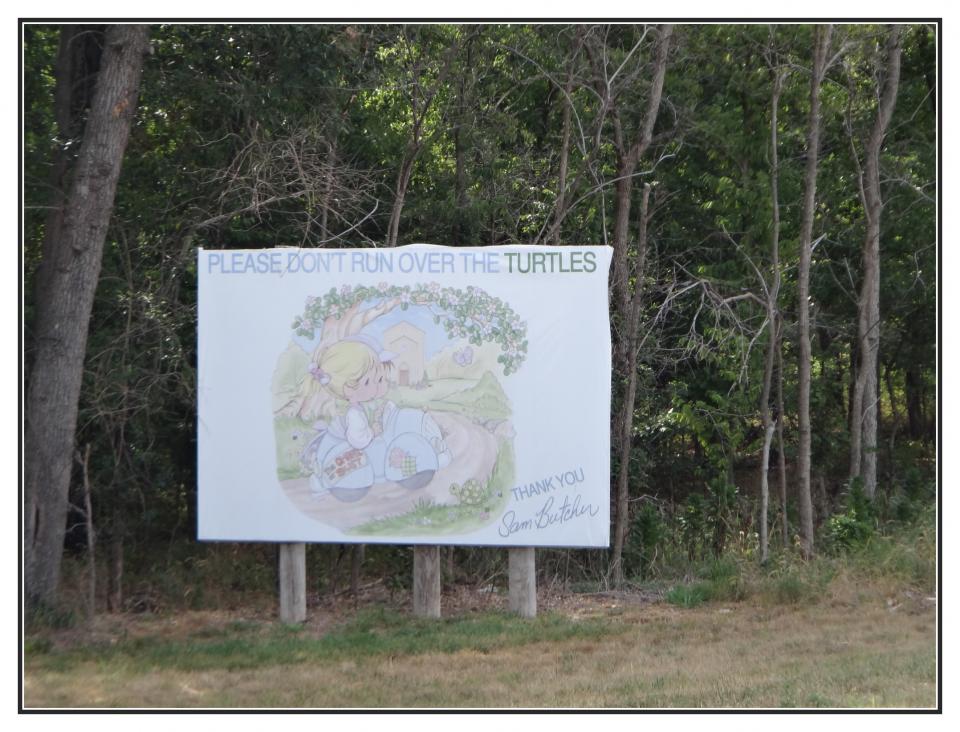 Finally, we arrived at the park, I was as excited as a child. Even in the raging heat of the sun we took as many pictures as we can. I brought along with my niece and my nephew posing at the entrance of the park.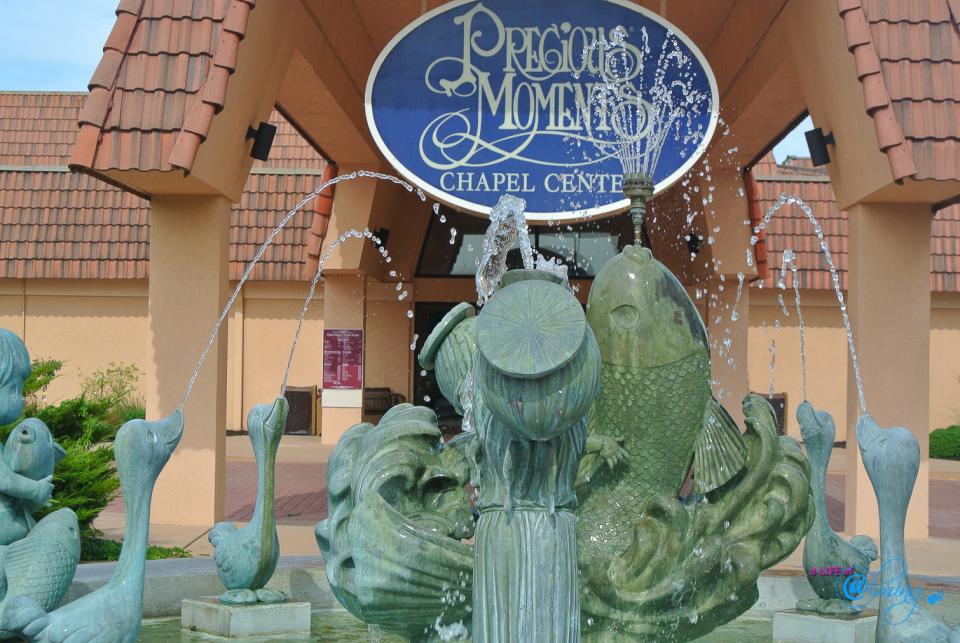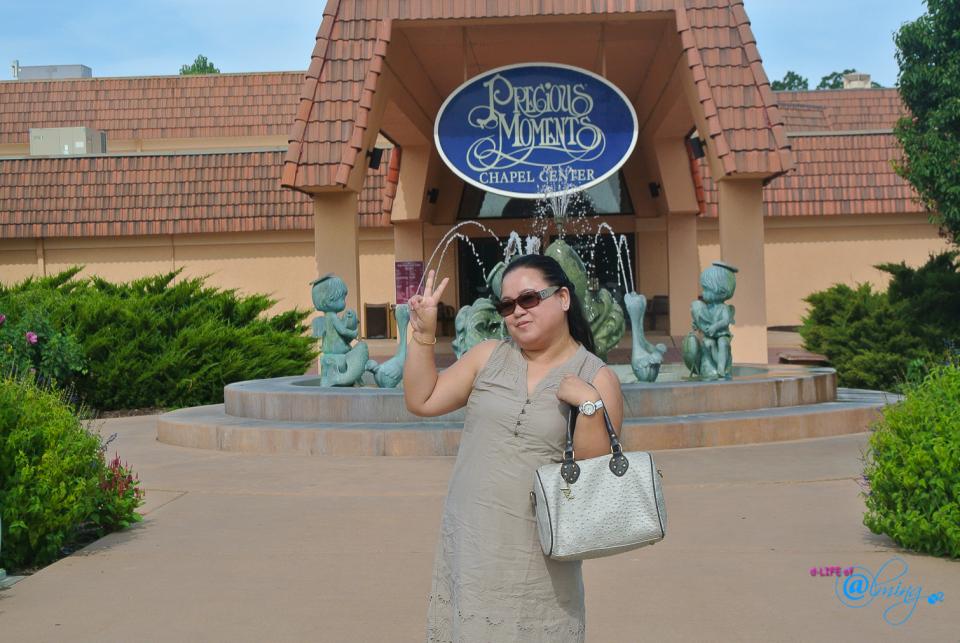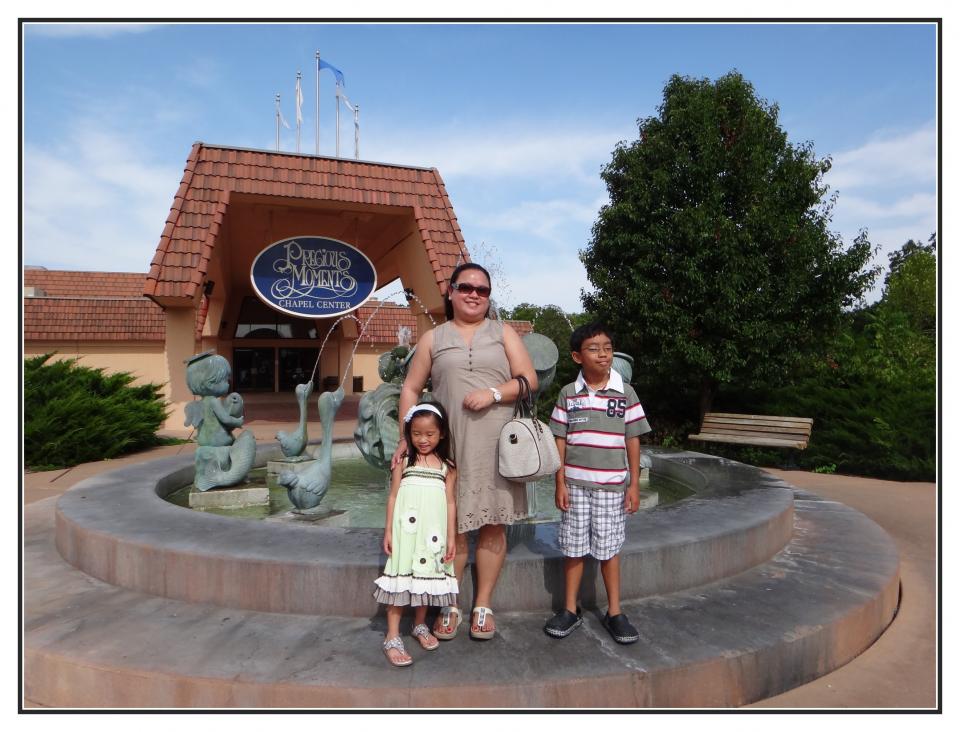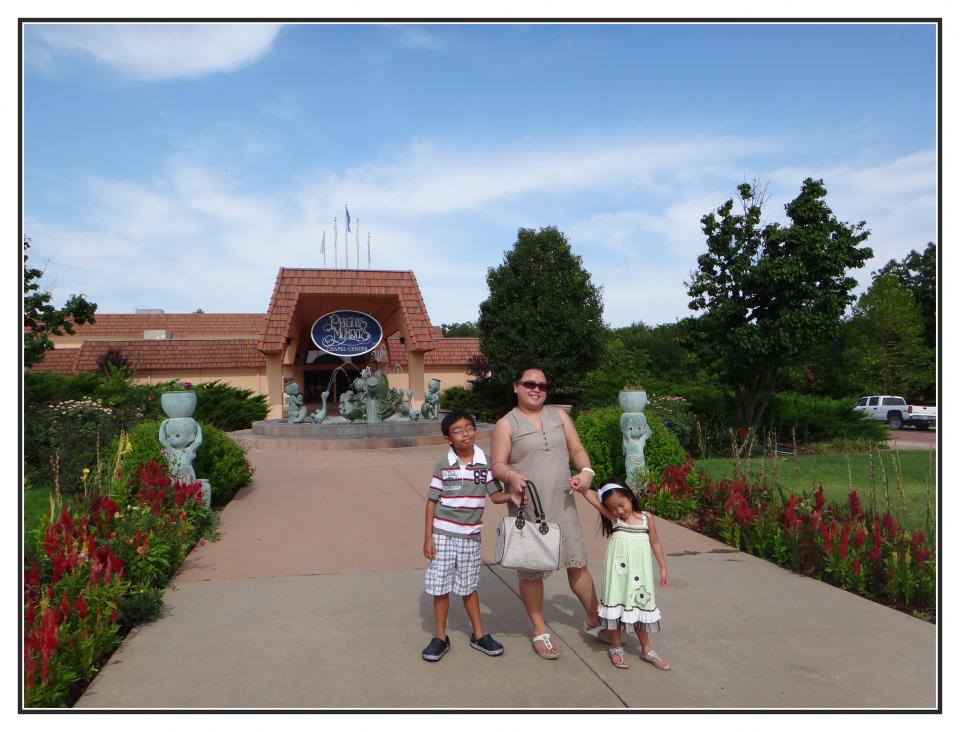 As we entered, I saw a big oval frame just on top of the glass door. A lady greeted us with a smile and instructed us to go to the Chapel. I realized that we came into the Visitor's Center and Gift Shop first.
While walking in the park grounds, we passed through some woods and beautiful gardens that felt like a sanctuary. I appreciated those Precious Moment statues and fountain that blends well in the park. We walked along the Avenue of Angels that led us to the Chapel. I asked my niece to throw a coin into the fountain and make a wish.
This themed-park has been visited for approximately 400,000 visitors every year. See more stories about Precious Moments Park and Chapel. Credits to my family in Chicago for their photo contributions.